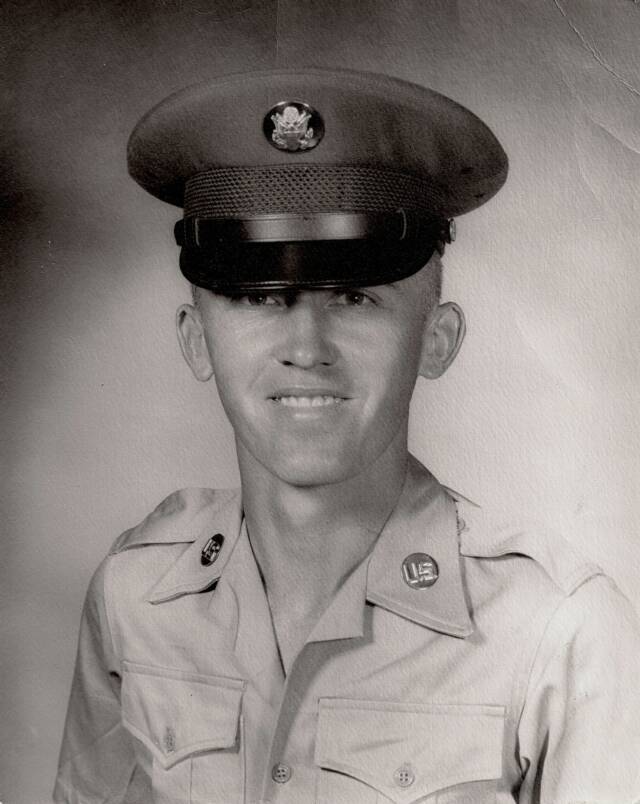 THE EARLY YEARS: Lari began singing at age 10 with his brothers and parents in the Cartersville, Georgia church his paternal grandfather founded, Center Road Baptist Church. As the boys grew, so did the requests for "The Little Goss Boys of Cartersville" to perform in many venues around the Atlanta area. Singers James Padgett, Sam Duncan, and Jerry Cantrell each sang periodically with the boys, until they were old enough to travel alone and James' skills as pianist provided the musical basis for the group's performances. They continued singing and traveling throughout childhood and into their teen years, when they eventually became known as "The Goss Brothers."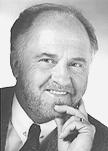 L A R I   G O S S

Expanded Biographical Information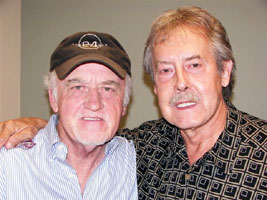 LARI MOVES TO NASHVILLE: An arranging/production contract with The Benson Publishing Company paved the way for Lari to work with some of gospel music's most beloved and successful artists of the 70's and 80's. Among them were The Speer Family (who first recorded his signature song "Cornerstone"), The Lanny Wolfe Trio, The Cruse Family, Doug Oldham, The Cathedrals, and The Hemphills. It was during this time that his skills in orchestrating came more and more into play, leading him to record award-winning projects with the world famous London Philharmonic Orchestra.

A 1983 chance encounter with trumpeter Phil Driscoll at the Benson Company provided the next major turning point in Lari's career. As the two old friends caught up, they immediately made plans to go into the studio to record together. The result was Lari's first Dove Award for the project "I Exalt Thee" in 1984. Later, in 1998 they performed together before President Bill Clinton and Vice President Al Gore. Their music was also used as the opener for the nationally televised People's Choice Awards, as well as the Democratic National Convention.

As with most successes, this provided more opportunities to produce and arrange other new and exciting projects, keeping him quite busy in the studio over the years. Lari's music has been heard in countless venues around the world, from the stage of Radio City Music Hall (with The Brooklyn Tabernacle Choir) to the "Tonight Show." Additionally, he has arranged and conducted music for such prestigious entities as the Grammy Awards and Peoples Choice Awards, and recorded with many world renowned orchestras including the Prague Philharmonic Orchestra, Dublin Symphony, Belfast Symphony, Stockholm Radio Symphony Orchestra, L.A. Symphony, Seattle Orchestra, Dallas Symphony, The United States Air Force Band, as well as the incomparable Nashville String Machine.

The list of artists who have added Lari's name to their liner credits is innumerable. The Gaither Vocal Band, The Brooklyn Tabernacle Choir, Larnelle Harris, Brenda Lee, Greater Vision, Signature Sound, Legacy Five, The Hoppers, The Cathedrals, The Martins, Janet Paschal, Christ Church Choir, and many, many others are considered by Lari more than simply artists he has had the privilege of working with, but more importantly, his friends.

His venture into the choral music market began with an association with Prism Music, where he developed a strong working relationship with owner Jack Price. Lari was given charge over many Prism Music projects, including those by Christ Church Choir as well as his own signature "Celebrate" series. He continued building his repertoire of choral music successes over the years thereby establishing his name as a premier arranger in that arena. He eventually signed an arranger agreement with Word Music under the direction of Don Cason and Jim VanHook, and today his projects for church choirs have sold over 2 million books, soundtracks and orchestrations worldwide.

Serving since 1997 as "artist in residence" at Lee University, teaching graduate level classes on everything from piano accompaniment, orchestration and arranging, to music business, Lari has mentored some of the most recognized and talented newcomers to the music scene today. Many of his former students are now serving the church as music ministers, producers, writers, and orchestrators, and have traveled the world carrying with them the techniques and experience they gained under his tutelage.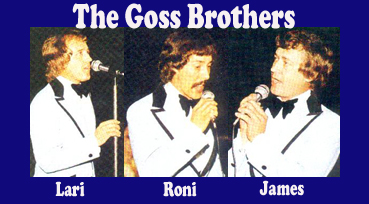 STUDIO MUSICIANS: In 1962 Meurice LaFevre signed the Goss Brothers to Sing Records which launched their singing career and later provided a state of the art recording studio giving them the opportunity to develop their musical skills not only in singing, but orchestrating, arranging and furnishing background music for other artists. This was the beginning of their studio career. Over the next 15 years the "Goss Brothers" would provide instrumentals and backup vocals for virtually every well-known group in Southern Gospel music.


In 1965 Lari enlisted into the United States Army Reserves and shipped out to Fort Benning for his basic training, then on to Ft. Dix for Military Occupational Specialties training. He served honorably in the Army Reserves and was discharged in 1968 after becoming an ordained minister.

PIONEERS: "The Goss Brothers" brought new ideas to gospel music. Their 3 part harmonies and unique arrangements broke the bounds of traditional gospel music. Still, they did what came natural to them, inventing new ways to bring a fresh wind of creativity to a new audience. While performing at the National Quartet Convention in 1964, they established themselves as the first group to use recorded soundtracks in their concerts. They made several television appearances over the years, including their own show "New Concepts In Gospel Music," The Statesmen's "Singing Time In Dixie," the famed "Mike Douglas Show," and Nancy Harmon's "Love Special." Together The Goss Brothers recorded 10 albums from 1962 to 1980 and were working on a new release which sadly, would never be completed due to James' untimely death on October 1, 1980. Recently Lari and Roni appeared (with Terry Blackwood stepping in for James) on Bill Gaither's Homecoming series .

With the absence of their oldest brother and business manager, Lari and Roni began producing and playing on the projects of other artists, eventually forging a whole new career direction for each of them. Roni moved to California and began traveling with evangelist/singer Nancy Harmon, while Lari devoted more and more of his attention to studio production and arranging.

A Grammy Award winner, Lari has 15 GMA Dove Awards, 3 Producer Awards (1996-NIRA, 2000, 2006 SGMG), the 2000 SGMA Arranger of the Year Award, SGMA Decade of the 90's Piano Honor Roll award, 2008 SGMG Choral Music Honoree, and 1996 Telly Award (Film Score). In 2008 Lari was given the prestigious James D. Vaughn Impact Award (SGMA), as well as a Commendation by the Legislature of the State of Tennessee in recognition of his accomplishments, both musical and philanthropic, spanning more than 50 years. His highest honor came in 2009 when he was inducted into the Gospel Music Hall of Fame.

Lari and his wife Carolyn live in Brentwood, Tennessee. They are blessed with four sons, 2 daughters-in-law, and three beautiful grandchildren.