JANET PASCHAL interviews LARI on JOY FM RADIO

about Lari's cancer and healing in 2009.


            NEWS:

2011 - Lari nominated for 3 Dove Awards:

SOUTHERN GOSPEL ALBUM OF THE YEAR Something's Happening - The Hoppers                      A Tribute to the Cathedral Quartet; Ernie Haase & Signature Sound

CHORAL COLLECTION OF THE YEAR          Big Mighty God - Word

April 13, 2009 - Lari receives "Producer of the Year" Award (Professional) from Southern Gospel News.

July 25 2008 - Lari receives James D. Vaughn Impact Award (SGMA)

2008 - Lari wins two Dove awards; Southern Gospel Album of the Year - "Get Away, Jordan" (Ernie Haase & Signature Sound)

Choral Collection of the Year: "Let The Redeemed Say So" (Word)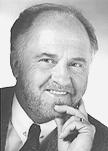 Whether a first time visitor or a long time friend, please take the time to send your greetings to Lari by signing the Guest Book.

NOTE: We continue to receive inquiries for songs, arrangements, orchestrations and sound tracks that Lari has done over a period spanning over forty years. Though Lari is always glad to hear from friends who love and use his music, we are sorry that he is unable to answer requests of this nature.

Because he is an independent producer, any inquiries concerning "Goss produced" music should be directed to the publishing houses or artists who employ Lari's services. To aid you in your search, we have compiled a list of
LINKS
to various websites where you can inquire about his work. If all else fails, a Google search will usually lead you to an answer, if one exists. Thank you for your understanding!
2009 GMA GOSPEL MUSIC HALL OF FAME

Ed Harper, inductee Lari Goss, and John Styll

Photo: Aaron Crisler

GospelMusicUpdate.com


MAILING ADDRESS:

DAVIS MANAGEMENT

P.O. Box 10155

Lynchburg, VA  24506

Lari is available for a limited number of dates in 2009 for choir clinics and/or concerts.

If your church is interested in having Lari for a special event, please contact us. Click above to read what pastors and worship leaders are saying about these inspirational weekends.

Remembering . . . the Goss Brothers

(VOL I & II)

Are you a: Songwriter? Musician? Christian Artist?

Lari is available for consultations, either by email, phone or in person. For information click above link.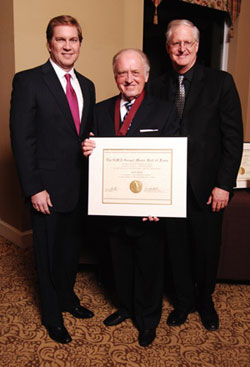 09.20.11

PRAY FOR LARI AS GOD WALKS WITH HIM THROUGH ROUND 2 OF CANCER!